The first half of 2016 I took the chance to collaborate with a former workmate of mine on what was one of my most exciting challenges so far inside of Europe's largest drugstore chain dm.
My main tasks became Conception, Design and Prototyping of an App for the recent-parent + child branch of dm called glueckskind to turn the entire coupon collection and redemption process paperless.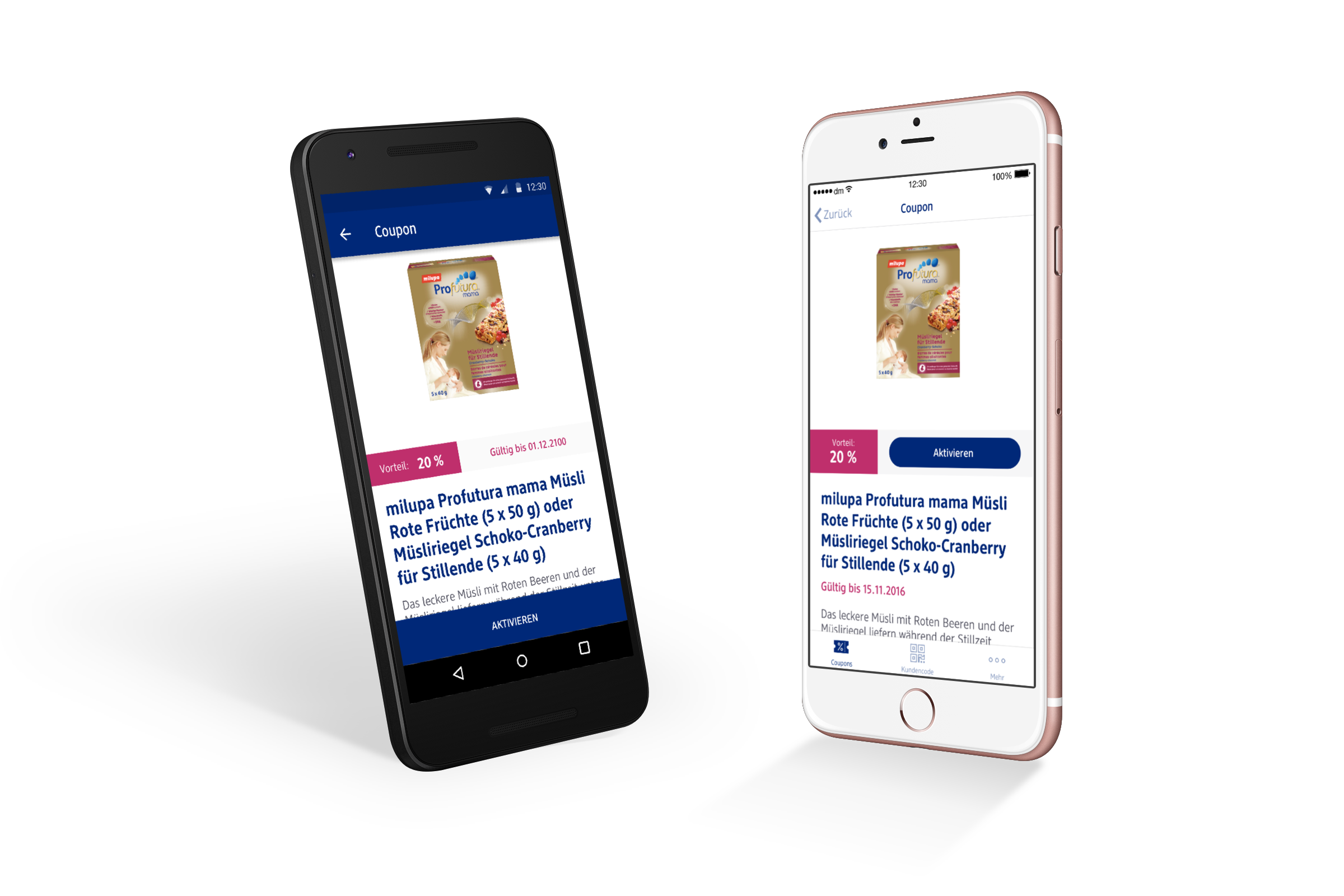 Both platforms, Android and iOS, needed to be supported while we focussed on Smartphones as the main device for the use case of collecting and redeeming Coupons in stores.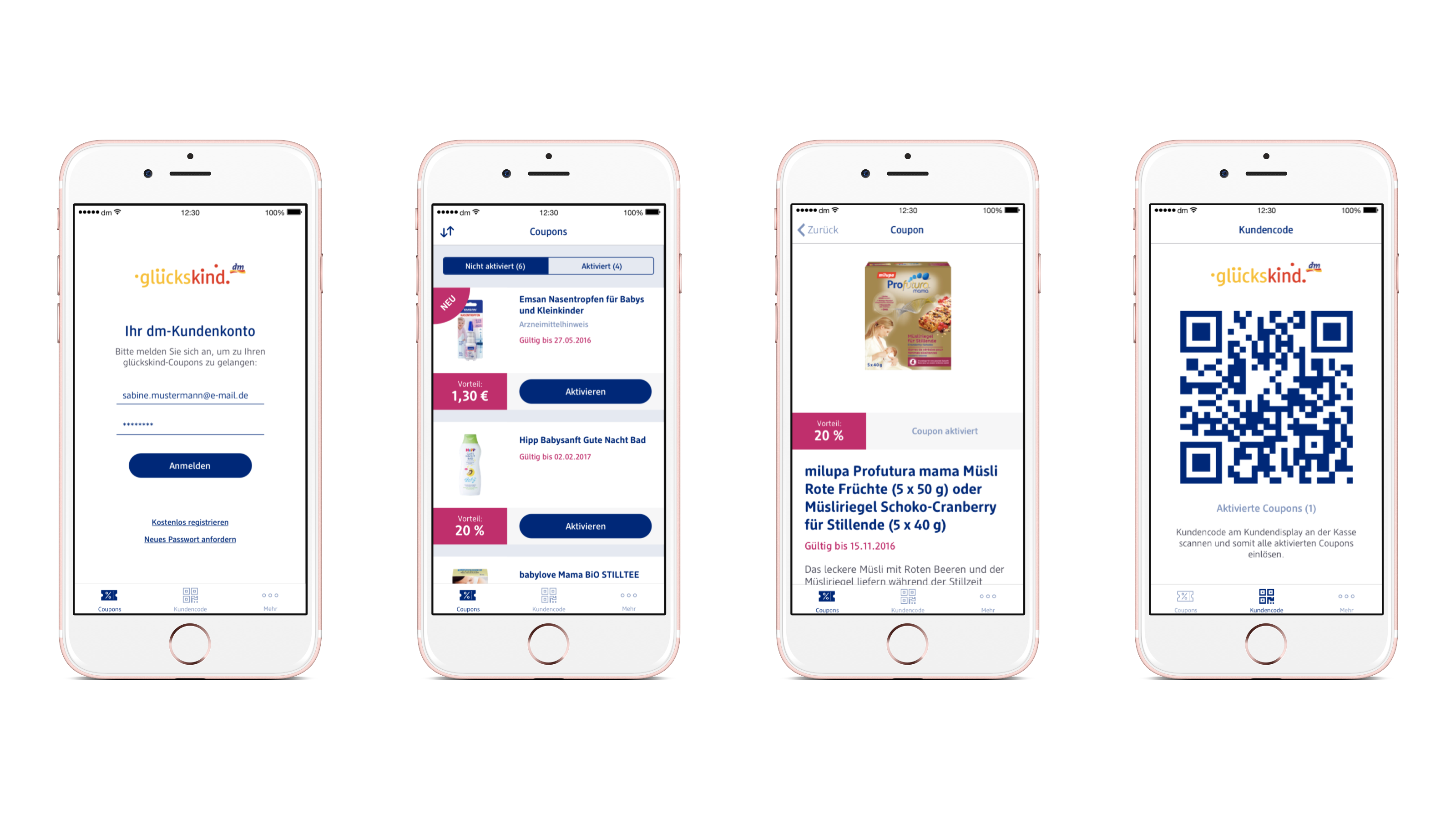 The main user flow is pretty simple:
Login with your credentials
Browse the feed of new and past Coupons
Activate the ones you like
Redeem by showing the uniquely generated QR Client Code
The project was a lot of fun because we were granted more than 6 months to iterate through different navigation models, to create several Flinto, Framer and InVision prototypes in varying fidelity which were finally examined and challenged in user tests with a subset of employees in the company and in stores with actual shoppers as well.
Although the use case might seem slim I hope you can see, read and feel how much love, thought and craft by the entire team went into creating a seam- and frictionless shopping experience for parents and their kids alike.
Go ahead, read the reviews and try out the app (iOS/Android) by yourself (as part of the glueckskind community)
Thanks for everyone involved at dm.